Episode 20: CPT Karl Baldessari, USCG RET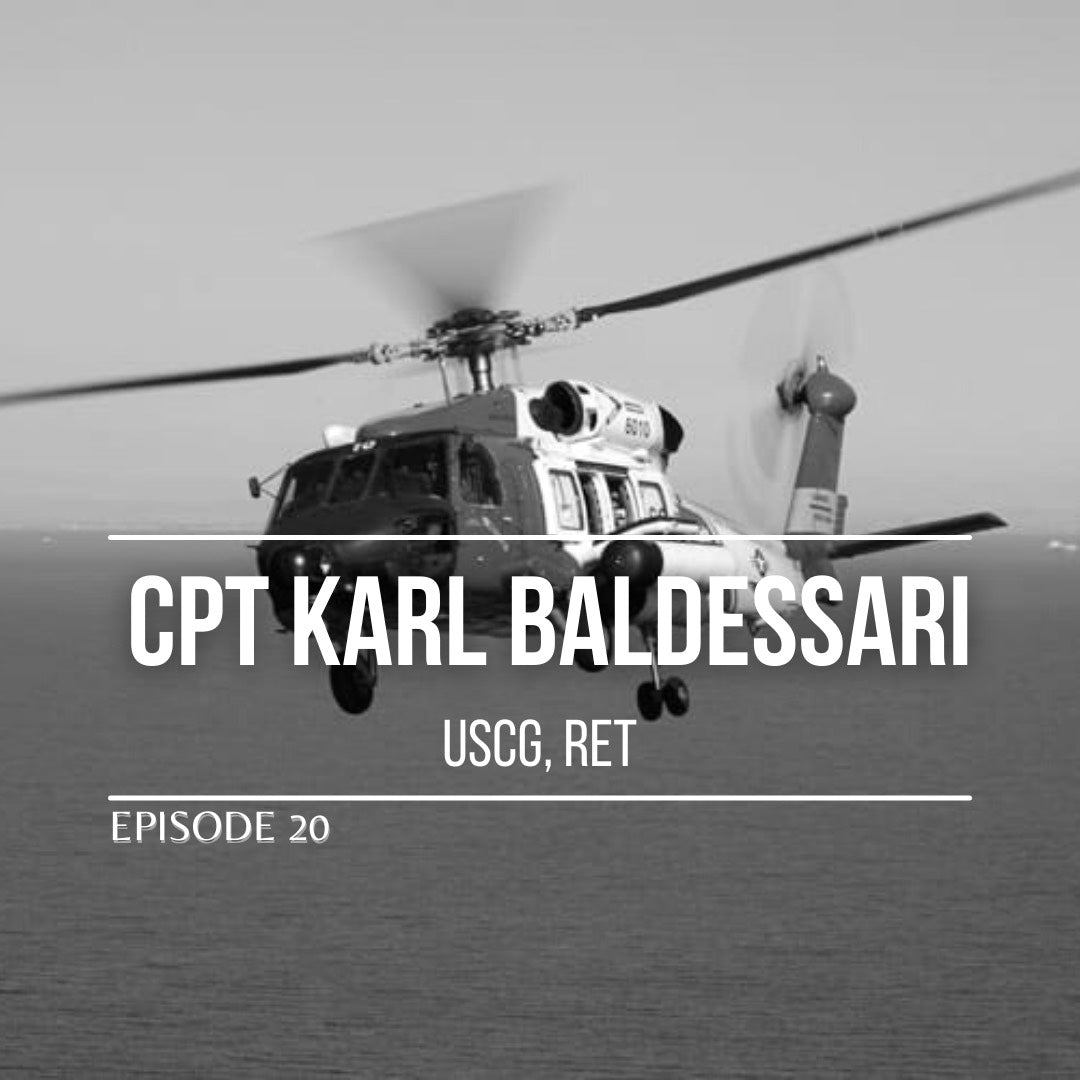 Captain Karl Baldessari served 25 years in the United States Coast Guard flying HH-60 Jayhawks in support of a variety of missions, from interdiction to overwater rescue operations. He shares with us his experiences, to include the daring overwater rescue operation that resulted in him and his crew successfully saving two lives from a wrecked ship off the coast of Washington. Cpt. Baldessari shares with us the event and lessons learned, as well as what lead him to his current role leading a collegiate aviation program.
The Pilots' Lounge is proudly sponsored by Helo Vodka, the official spirit of Brotallion and the Blue Skies Foundation. Check them out online at www.shophelovodka.com, use code "BLUESKIES" at checkout!
---